Chroma Series
Explorations on the Nature of Flow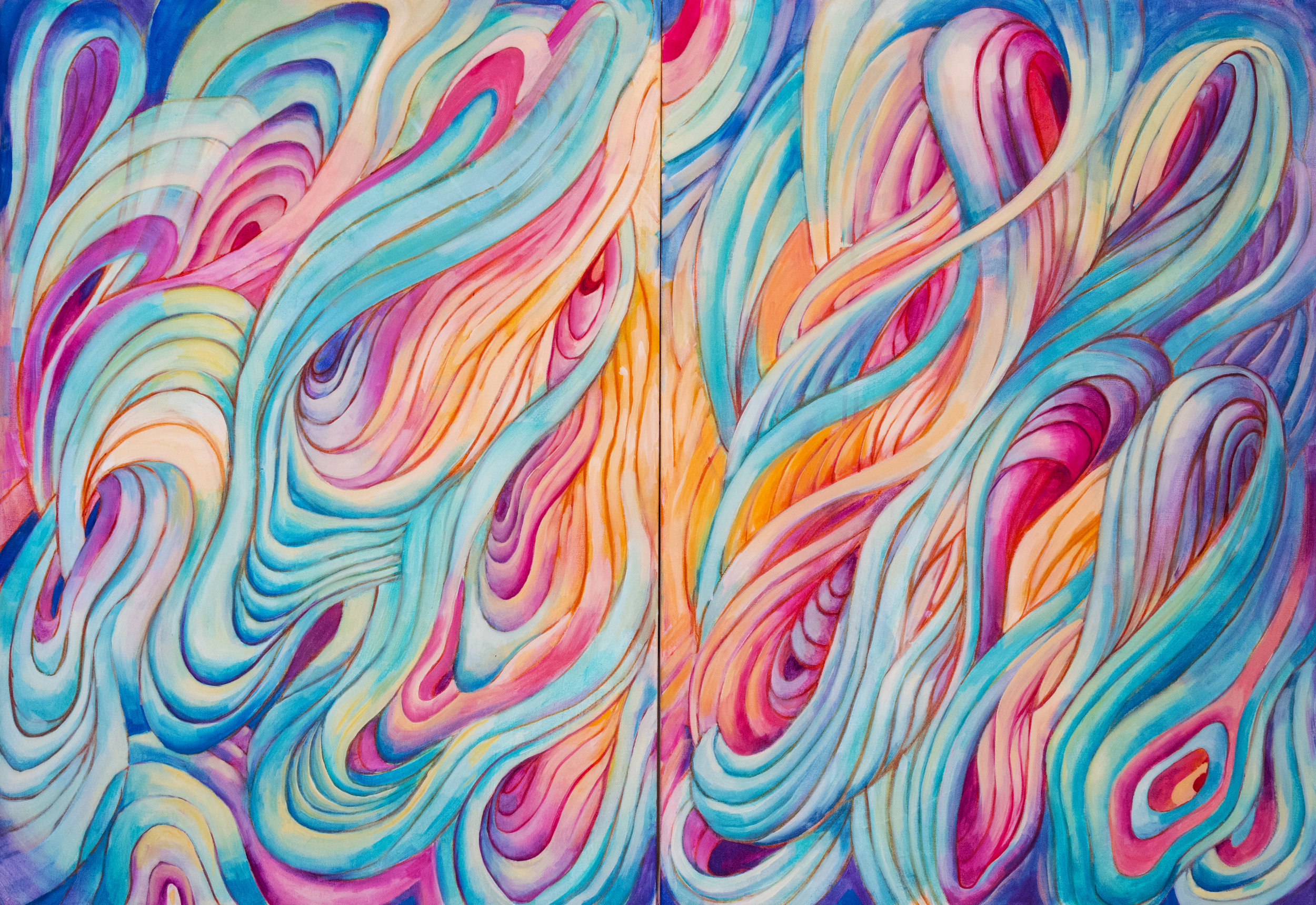 What is Flow?
FLOW is the nature of my being. It is the authentic outpouring of my soul. It is the electricity that moves through my nervous system. Flow is what happens when my mind finally shuts down and my body can do what it was born to do. To move without angularity. To find the curves that lead past obstruction. To express freely.
How does one capture a concept in constant motion? How do you freeze flow?
Liquids only find stillness once they become crystalline. My paintings are exactly that. Because at the core of every creative practice is a central value. This core value, this "intentionality," this "reason for being" is the driving force behind everything that I do. From this core arises a process, a way of being and doing that naturally manifests as a physical product -- the painting.
The Swoosh (2018)
Oil on canvas, 90"x 60"
Portal Jumping (2018)
Oil on canvas, 72" x 44"
Through the Veil (2018)
Oil on canvas 60" x 40"
Birthing Temple (2018) SOLD
Oil on canvas, 36" x 52"
Sprites (2018) SOLD
Oil on canvas, 36" x 52"